TP Capital Management
In times of economic uncertainty or investment market volatility, it is more important than ever to seek advice. By reviewing your plan on a regular basis you can help ensure it is up-to-date and meeting your ongoing needs. It can deliver additional peace of mind, better information and communication, the opportunity to take advantage of changing conditions and greater likelihood of achieving your financial goals.
TP Capital Management is committed to providing professionally tailored financial planning advice with the well-being and security of the client as our priority.
We endeavour at all times to:
ensure the personal needs and objectives of our clients come first
provide our service with the highest level of honesty, integrity and professionalism
assist our clients to make well informed decisions about their financial future
offer to review our clients positions to ensure they are tracking towards their pre-determined goals
ensure there is an open line of communication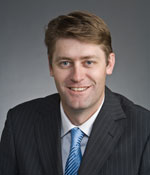 Andrew Crews (CA, CFP) – Director
Andrew has been in the financial services industry since 2001 with experience in both the accounting and financial planning professions, specialising in superannuation and investments. Andrew is a Chartered Accountant and a Certified Financial Planner® professional. Currently Andrew provides financial planning and investment advice to a broad range of high net wealth clients. Andrew Crews is an authorised representative and TP Capital Management Pty Limited is a corporate authorised representative of Fitzpatricks Private Wealth Pty Limited ABN 33 093 667 595 holder, AFSL 247429.
Download Financial Services Guide PDF (20 December 2022)
Please follow the link for our Privacy Policy: http://www.fitz.com.au/privacy-policy/
Please follow the link for our Complaints Policy: https://fitz.com.au/wp-content/uploads/2021/08/Public-Complaints-Policy.pdf
Can we help you?
If you have any questions or would like to meet for an obligation free discussion please contact Andrew on 02 8224 8000 or click here. Our office is conveniently located at Level 21/68 Pitt St, Sydney.
Important notice
The information provided on this website is general information only. It has been prepared without taking into account your individual objectives, financial situation or needs. Before acting on any information you should consider the appropriateness of the information, having regard to your objectives, financial situation and needs. We can assist you in determining the appropriateness of any product or information mentioned on this website.
You should obtain a Product Disclosure Statement relating to the products mentioned on our website.